Facebook have broken its messenger feature into its own app. Lots of people freaked out thinking Facebook wanted to use it to spy on them as it requires excessive permissions etc. In reality, it probably needs all those permissions, I don't really care about that, privacy died years ago. What bothers me is that people use it instead of emailing me. I strongly prefer email. It's searchable and owned by me. I know I'm swimming against the tide a bit, but I'm clinging on to email for as long as possible.
Anyway, I don't have the Messenger app installed on my phone, and nor does Karen but she saw this on her phone yesterday: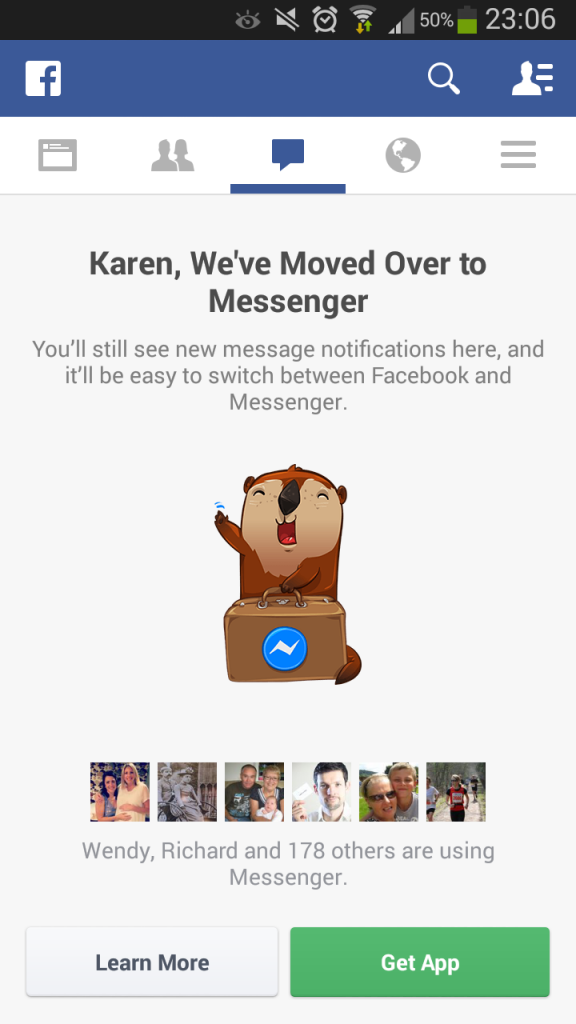 Hang on… WTF!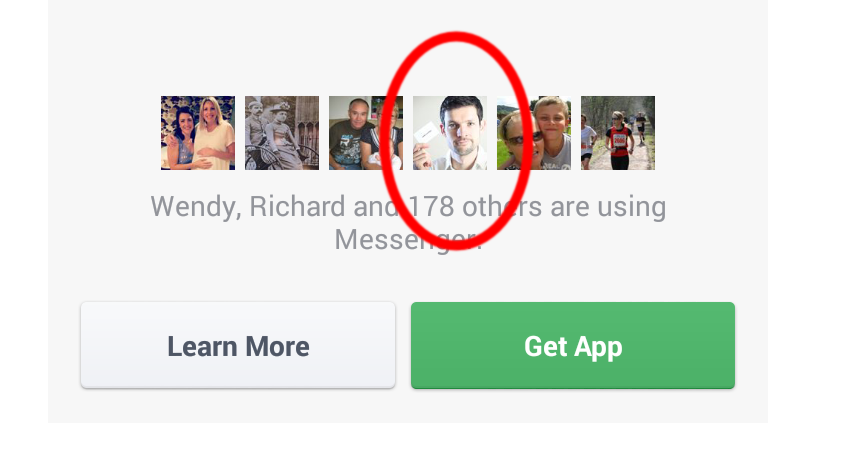 I'm not using the messenger app, but facebook are showing my adorable trustworthy face to her as a recommendation. Admittedly I occasionally use the messenger feature on the website when I have to, but I have never installed or used the app.
Seriously facebook, what are you playing at?